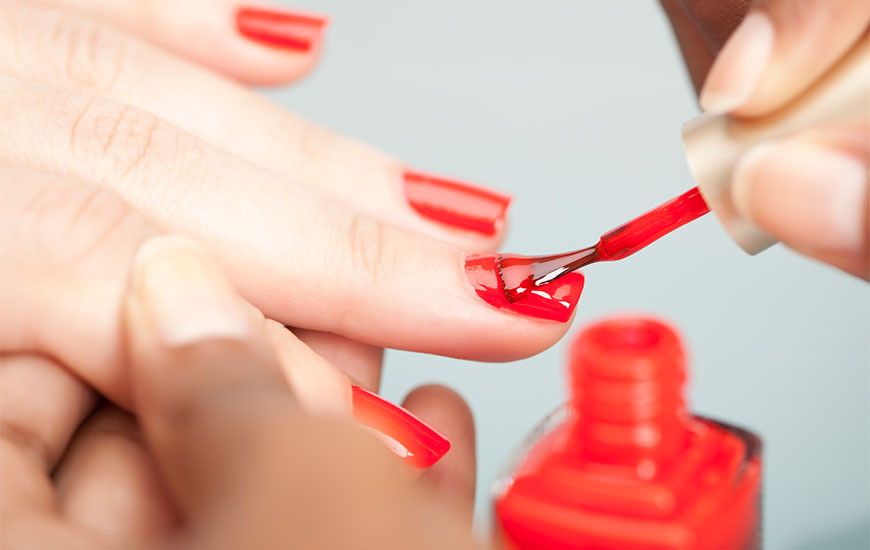 Do you want to make your nails beautiful? Probably you would also like to make your nail polish more durable and shiny than it is now. Luckily your dreams of neat hands are easy to fulfil. Learn a few tricks which will help you to prolong lifespan of your manicure.
Fingernail care is a must.
If you want a nail polish to hold on your fingernails long enough, you have to take a good care of them first. Filing the nails and coating hands with a cream is not enough. It is a wise idea to, for example, visit a beautician where you can have a professional manicure done by qualified staff. What is more, such places offer numerous hand beautifying treatments like liquid paraffin treatment. If you do not have time for visiting beauty parlours, try to take care of your hands at home. Certainly, coats of a nail polish will look much better if nail plates are perfectly prepared for this procedure. For the beginning, provide your fingers with a bath. Put them under the mixture of water and soap. Then, take a wooden cuticle pusher and try to remove the cuticles by pushing them back. Do not cut them out since they will not only grow out but also become harder and larger. Next, degrease nail plates – use an apple vinegar. This cooking item will additionally highlight and make your nails a little bit stronger. At least once a month try to polish you nails using a glass nail file. This kind of an accessory is the most non invasive one out of all the files available on the market.
How to paint fingernails?
When your fingernails are cut and cuticles pushed back, you can proceed with coating them with a nail polish. Remember though, quality of a nail polish influences manicure's durability. Start with applying a base coat. Thanks to it, a nail polish will hold your fingernails longer as nail plate will not become discoloured (if you use dark colours). After that, apply the first layer of a nail polish. Give it a while to dry out completely. Only then you can apply the second layer. Secure each of the layers exposing them to UV lamp (obviously, if you own such a device at home). At the end, apply a top coat – it will counteract chipping. It is suggested to wear rubber gloves while doing the washing up or cleaning up the house. Thanks to this 'protective gear', you will not only secure your manicure but also prevent delicate hand skin from getting dehydrated and rough.