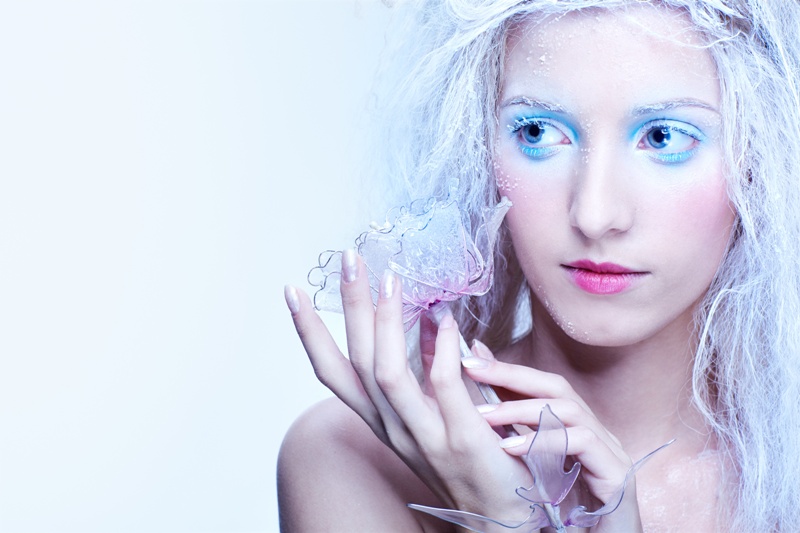 Blizzards, howling wind, crisp snow and low temperatures – this is what we associate winter with. During this cool season we have to take double care of our skin. Therefore, keep moisturizing and protecting it against frost.
Which cosmetics to pick for winter?
Indeed, cosmetics designed for winter care have slightly heavier and more oily consistency than cosmetics that should be applied in summer. Despite the dense consistency, such products get absorbed fast and might be used as make-up base or as a cream-and-foundation combination (thanks to mixing these two cosmetics, process of make-up application is shortened). What is more, during winter it is advised against applying products which consist of water. Application of these products expose skin to greater and more negative in consequence work of winter and frost. Instead, it is suggested using cosmetics containing lipids, aloe, allantoin, panthenol, glycerine, E vitamin and UV filters (also during winter skin is prone to discolourations since sun rays bounce from snow surface and punch skin with double strength).
How does cosmetics for winter care really work?
When applied on face, hands or lips, they create a kind of a protective layer, isolate body parts that are exposed to adverse working of harsh winter atmospheric conditions. What is more, cosmetics applied in winter should be put on several times per day. Special care has to be paid to lips and hands since these two body parts are endangered at most. In other words, these are first ones to get dehydrated.
Home remedies for winter.
You can make your own cosmetics that will shield your skin against winter. In order to prepare your home care products, you can use peanuts, milk, eggs, bananas, papaya, peaches, avocado and honey. It is also a good idea to apply paraffin on highly dehydrated hands.
Here is a recipe for homemade face mask. You will need: one egg's yolk, a tea spoon of orange juice, a tea spoon of olive oil, several drops of rose water and a few drops of lime juice. Now, mix all the ingredients precisely. Apply the face mask in the morning and after 15 minutes rinse it using warm water.